Event Registration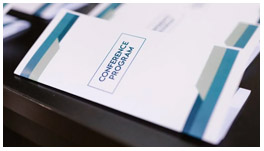 There are currently no open events to register for.
S

ome of our previous events include:

• Green Dot St. Cloud Training presented by staff at Anna Maries Alliance and the Sexual Assault Center and life-coach teachings of Drake Powe of Skellegense.
Topics addressed in the training:
3Ds of the Green Dot Initiative (direct, delegate, distract) to address violence in the community, proactive ideas to address violence, and meditation and stress reduction techniques.

• Psychological First Aid Training presented by the Central MN - American Red Cross volunteer
Topics addressed in the training:
Recognizing the signs of stress in clients, co-workers, and yourself and tools to provide immediate support to people who may be experiencing stress by using psychological first aid principles.

• Half-Day Training – Mindfulness Training presented by Patsy Murphy
Things we learned:
How mindfulness meditation changes the brain, boosts focus, eases stress, improves productivity, increases concentration and focus Learned techniques on how to be more present Experienced mindful breathing and moving.

• Half-Day Training - Top 20 by Willow Sweeney - Living Above and Below the Line: Discovering the Power of Choice & Know How to See Things Differently: The Frame.
Participants had this to say about the training:
"Great training! Best $20 I've spent in a long time."
"This was a great, positive training. Thank you for hosting this. It was very informative and entertaining."
"Fantastic training! Great way to look at things. Incredible presentation/presenter."
"Speechless – one of the top trainings I've ever been to!"
"Everything I learned was applicable."




• Half-Day Training - Engaging Your Workforce by Creating a World-Class Culture by Dr. Rosie Ward
Participants will be able to identify practical approaches and resources to support well-being and intrinsic thinking.  Dr. Rosie Ward is a consultant, professional coach and author known as a thought leader, who pushes boundaries and engages people and organizations to find success through shifting old, ineffective thinking habits.


• Child & Adult Maltreatment Training in collaboration with Stearns County


• Human Service Council Resource Fair


• Half-Day Training - Tap Your Authentic Leadership Potential by Maribeth Overland
Take a "journey to self" and discover your authentic leadership personality and how to tap the potential of your team! Maribeth Overland has operated MOverland Consulting for more than 15 years and has provided leadership development training and consulting for organizations seeking ways to more effectively achieve their goals.