| Leadership Team | Organization Members | Individual Members |
Members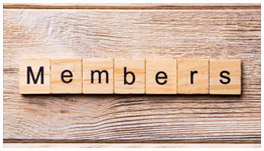 St. Cloud Area Human Services Council serves as a vehicle for connecting key players who create positive community change.
Over 60 human service organizations, school districts, funding entities, area businesses and government programs are members. Meetings are held from 8:00-10:00am on the 2nd Thursday morning of every other month beginning in August of each year (August, October, December, February, April and June).
L

eadership Team

2017-2018 St. Cloud Area Human Services Council Leadership Team

The Leadership Team conducts the on-going business of the Council between and during full Council meetings.  The Officers include the Chair, Public Policy Committee Chair, Programming Chair, Secretary and Members at Large.  United Way of Central Minnesota is the fiscal host for the Council; a United Way staff member also participates on and provides support to the Team.  The Secretary takes meeting notes during the full Council meetings as well as the Leadership Team meetings.  All Leadership Team members assist with program planning, public policy committee planning, membership management and communication.


Council Chair - Peggy Sammons, Stearns County Human Services
Vice Chair - Emily Bezdicek, Catholic Charities
Treasurer - Christine Midthun, Centracare
Secretary - Julie Danda, Goodwill/Easter Seals of MN
United Way Liaison - Mary Krippner, United Way of Central Minnesota
Member at Large - Angie Thaxton, American Cancer Society
Member at Large - Sara Dahlquist, Stearns Benton Emplyment & Training Council
Member at Large - Laura Hood, City of St. Cloud Aging Services Department - Whitney Senior Center
Member at Large - Carrie Peterson, WACOSA
O

rganization Members
I

ndividual Members

We have over 60 organizational members along with 10 individual members.